PyConline AU Merch
We know that attendees love our shirts every year. This year, given our digital nature, we've opened up a storefront on RedBubble where you can order your conference shirts, and other merch!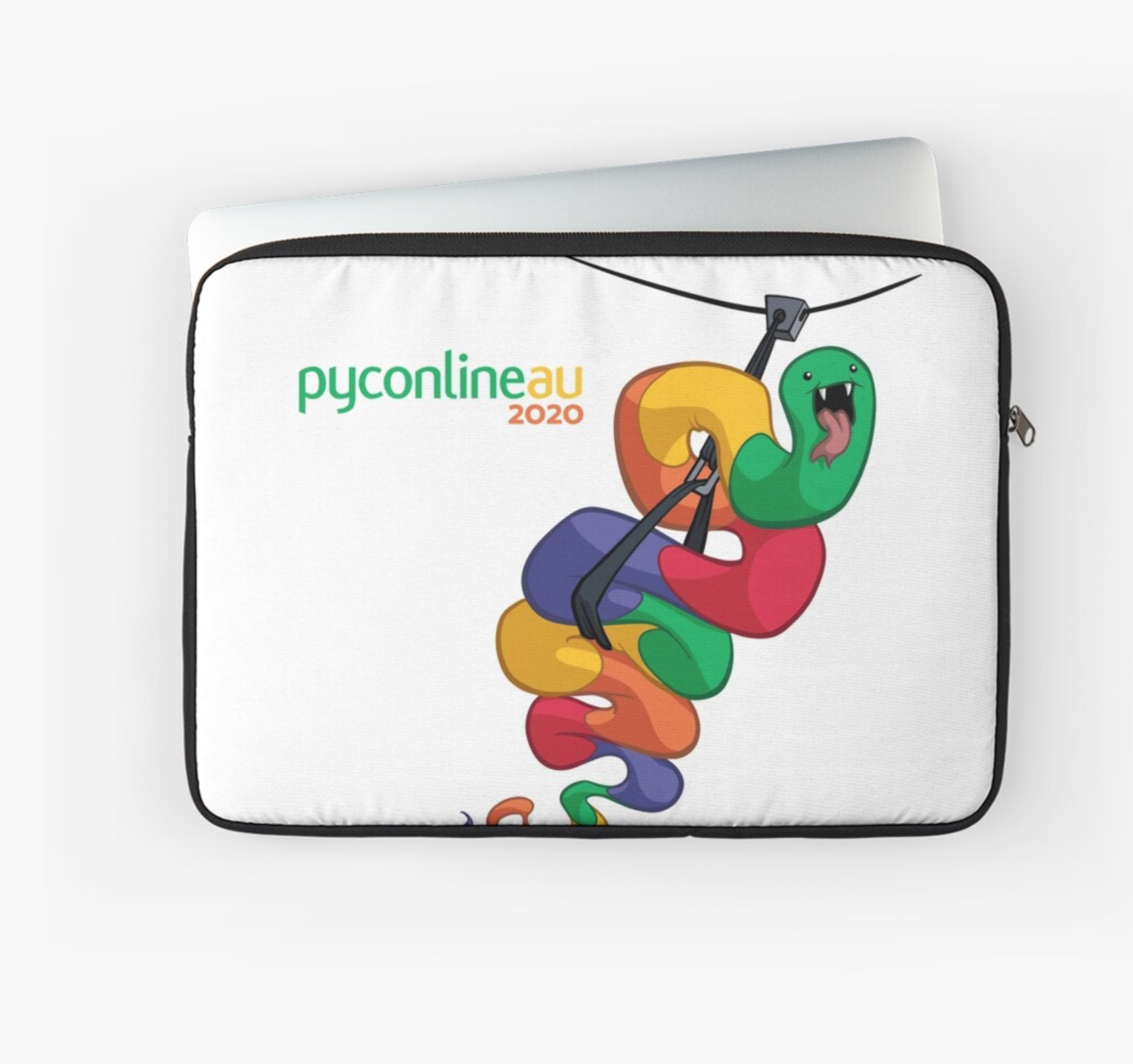 Our design this year comes from Tania Walker, the wonderful designer behind our curly boi and branding.
Profits made from merch sales will go directly into running next years event.